Gone are the days when cheese was cheese, we are now able to purchase cheese made with cow's milk, sheep's milk, goat's milk, buffalo milk and even no milk at all!  In their efforts to innovate, cheese manufacturers are now offering a selection of flavoured cheeses to add to the cheeseboard.
What about colourful cheese though?  We are all used to the blue cheeses, but how do we feel if red and green cheeses were now to feature? Great for Christmas or to create colour, but surely the debate is not how they look but how they taste!  We have tried this range and have to say, after much scepticism, that they are extremely tasty, versatile and deserve recognition on any cheese counter.

We are launching a range of cheese flavoured with popular flavours such as pesto, wasabi and even marmalade, for those Paddington enthusiasts amongst you.  Imagine having marmalade cheese on toast for breakfast, jacket potato with pesto or wasabi on a canapé selection.  It begins to make the idea of flavoured cheese even more attractive for those traditionalists amongst you.
Take a look at our exciting new range of flavoured Gouda.  A popular cheese now made with many of the tastes we all enjoy.  Take a look at it on The Food Resource website for more information, prepare to be dazzled!
Read More
The Food Resource is pleased to launch a brand new exclusive range of flavoured Gouda cheeses.
These cheeses are sure to brighten up and excite any cheeseboard or palate.  This cheese is produced in the Netherlands by an old family cheese trader. Trading since 1884, they have now expanded their activities to include this new and exciting range.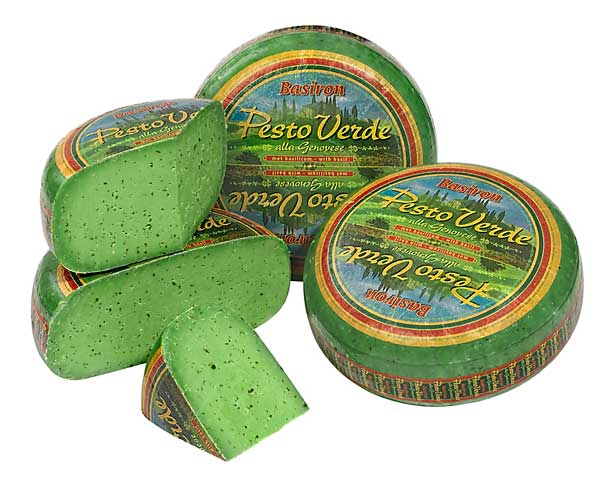 The Basiron Range is one of the most unique and innovative cheese ranges in the world. At present it comprises 13 separate flavours all made with an exciting mix of fresh ingredients.
The range is available in 4.5Kg wheels or the pre-packed 225g wedges.
The 225g wedges are currently available in the following flavours:
Basiron Pesto Verde
Basiron Pesto Rosso
Basiron Marmelade
Basiron Mombassa
Basiron Wasabi
Basiron Hot Chilli
Basiron Olive & Tomato
Basiron Herbs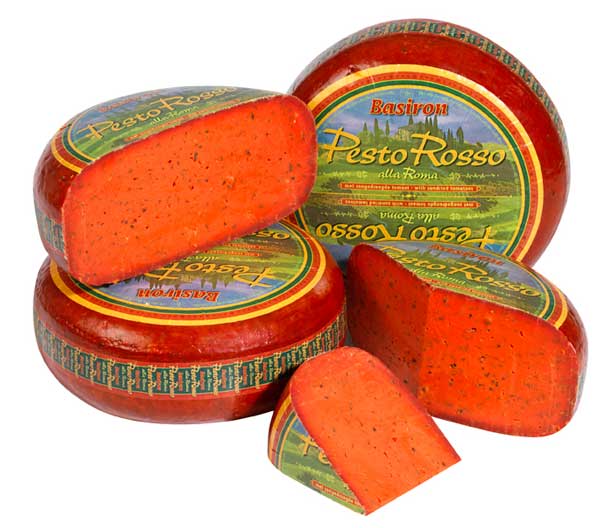 Read More