The Food Resource is pleased to launch a brand new exclusive range of flavoured Gouda cheeses.
These cheeses are sure to brighten up and excite any cheeseboard or palate.  This cheese is produced in the Netherlands by an old family cheese trader. Trading since 1884, they have now expanded their activities to include this new and exciting range.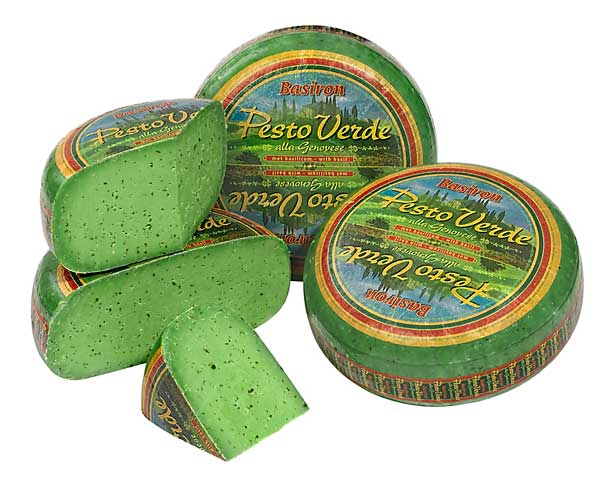 The Basiron Range is one of the most unique and innovative cheese ranges in the world. At present it comprises 13 separate flavours all made with an exciting mix of fresh ingredients.
The range is available in 4.5Kg wheels or the pre-packed 225g wedges.
The 225g wedges are currently available in the following flavours:
Basiron Pesto Verde
Basiron Pesto Rosso
Basiron Marmelade
Basiron Mombassa
Basiron Wasabi
Basiron Hot Chilli
Basiron Olive & Tomato
Basiron Herbs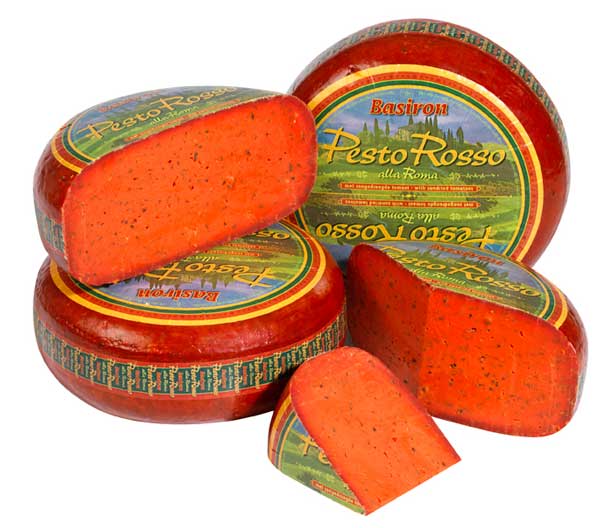 Tweet
Follow @FoodResource_co